Santa Maria Empty Bowls is an annual fundraiser event in Santa Barbara county to help the local food banks. I was able to volunteer my time for this event fall 2019.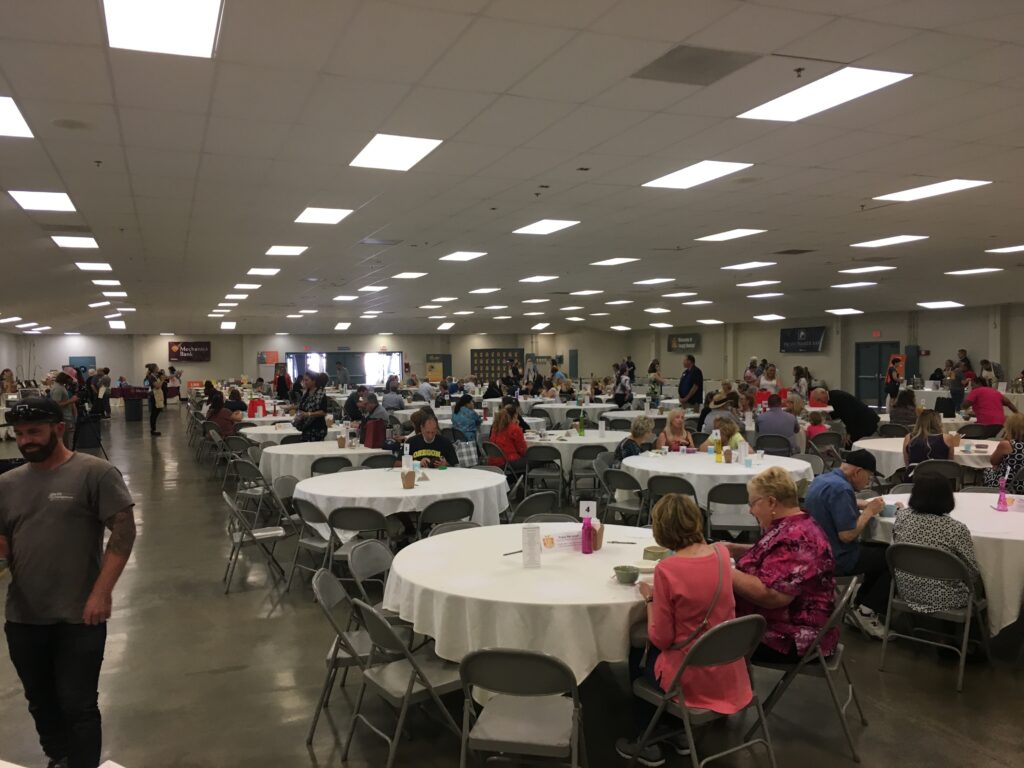 What happens here?
Local companies come together to help the less fortunate people in the community. Local companies donate items, and experiences for a raffle. Many people help paint and fire bowls, so all the soup bowls are unique. Chefs come in and make a lot of soup for the patrons. This last year there were two different time slots to come in, and eat soup, then bid on the donated items.
For every $1 donated, the Foodbank provides 8 healthy meals to Santa Barbara County children, families, and seniors

Food Bank Santa Barbara County
I have heard of similar events in other cities. It is a great way to encourage raising money. It is unique because you get to pick your one of a kind bowl. You can try multiple types of soup. You pick where you sit. Then volunteers come to serve you water, and sell raffle tickets.
What was I able to do?
I was able to help in two different parts of the event, by painting, and serving the patrons at the end cleaning station.
I know the woman who works the kilns and encourages the community to paint the bowls. I cannot remember how many bowls I was able to paint, but we painted all afternoon one day in September. I lost count after 25 bowls.
My grandma's church always comes to help at this event. I was able to volunteer with them to help serve at the event. We ran the cleaning station, where we cleaned the bowl, wrapped it, and put it in a tote, so they could take it home.
Was it successful?
A great review of this event was by the Santa Maria Times. In 2019 Santa Maria was able to raise $55,000 for the food bank, which was a record. They hope to break this record again next year. I want be involved again next year and encourage others to do so as well.