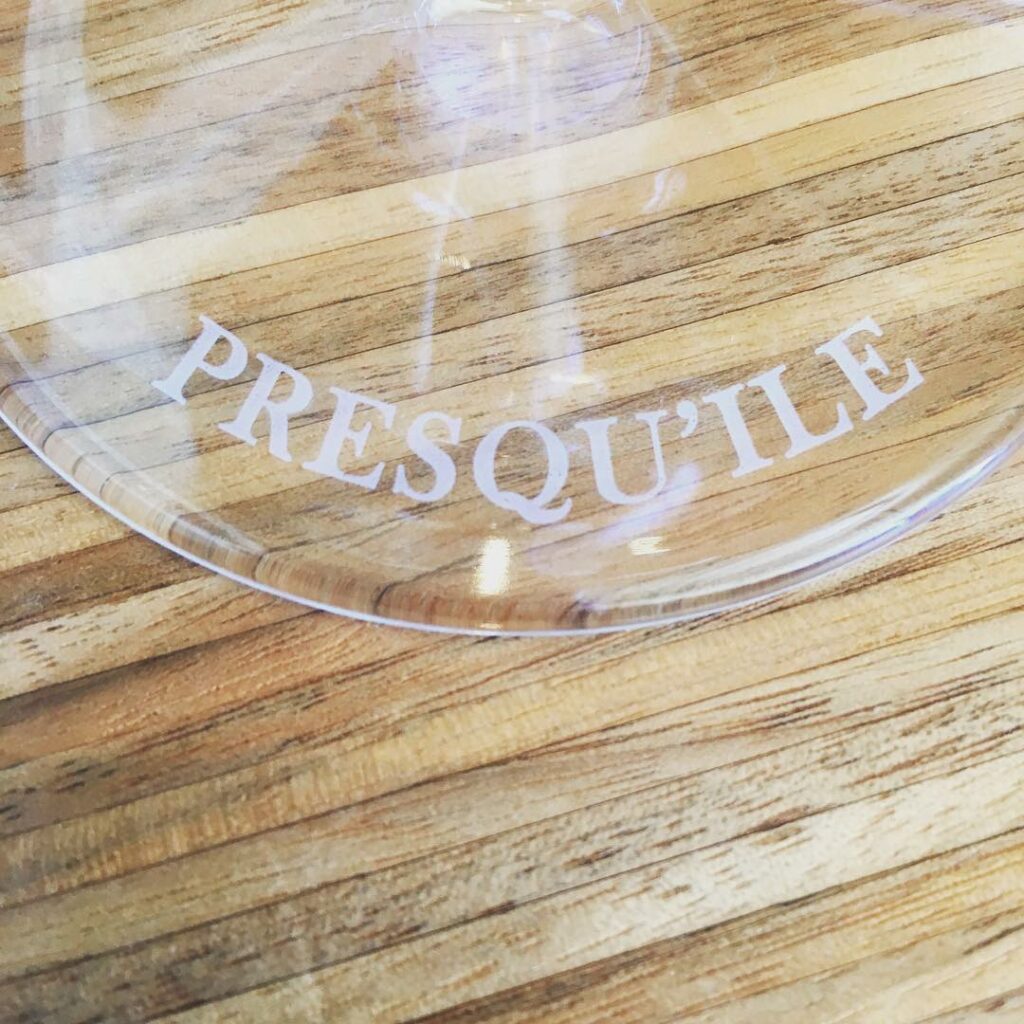 Presqu'ile is a newer winery to the Santa Maria AVA, located off of the East end of Clark road in Orcutt, California. They are one of only several wineries that have artificially created caves on the property. They have made mainly Pinot Noir and Chardonnay over the years, but sometimes have featured other varietals.
Presqu'ile is known for using eggs to ferment some of their wines. A unique feature to the tasting room, is the large glass doors that allow people to peer into the long cave entrance while keeping the cool climate inside. Inside the cave, both eggs and barrels are visible.
Another fascinating feature, is the artificial pond closer to the top of the property. It is kept clean by a scuba crew, and the strict county of Santa Barbara allowed it to be installed on contract if there is ever a fire, they can source from it to help neighboring areas.
If you get the chance to take a tour, do it. You will not be disappointed.
This is a winery that I suggest to visit on a clear warm day. The view is nice for being in the edge of town. The best time of year for it is during the Santa Ana winds. Just make sure to stay hydrated.
They are located at 5391 Presquile Dr, Santa Maria, CA 93455, and you can contact them at (805) 937-8110. They current take reservations at exploretock.com for the safety of the guest and the employees. Cheers!